A 24-day Interactive Journey with Susan Cain
In my book Quiet, I wrote about my intense fear of public speaking – and how I overcame it. This touched a chord with people all over the world, because public speaking is one of humanity's greatest fears. And quiet people especially wonder how to excel at an activity that seems to require loudness.
In this course, I want to help you tackle one of the world's most dreaded activities for quiet people—public speaking.
I understand the fear and anxiety that often comes with public speaking, because I've been there myself. But over the last decade, I've given hundreds, maybe thousands, of talks, including a TED talk with over 40 million views. And I'm excited to share that public speaking is a fear you can overcome, and a skill you can master.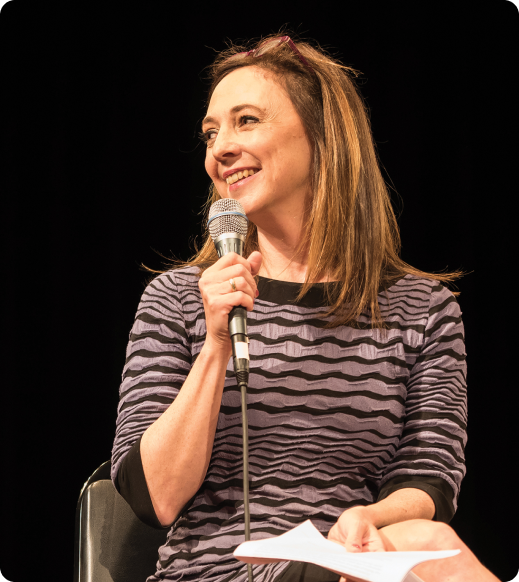 ---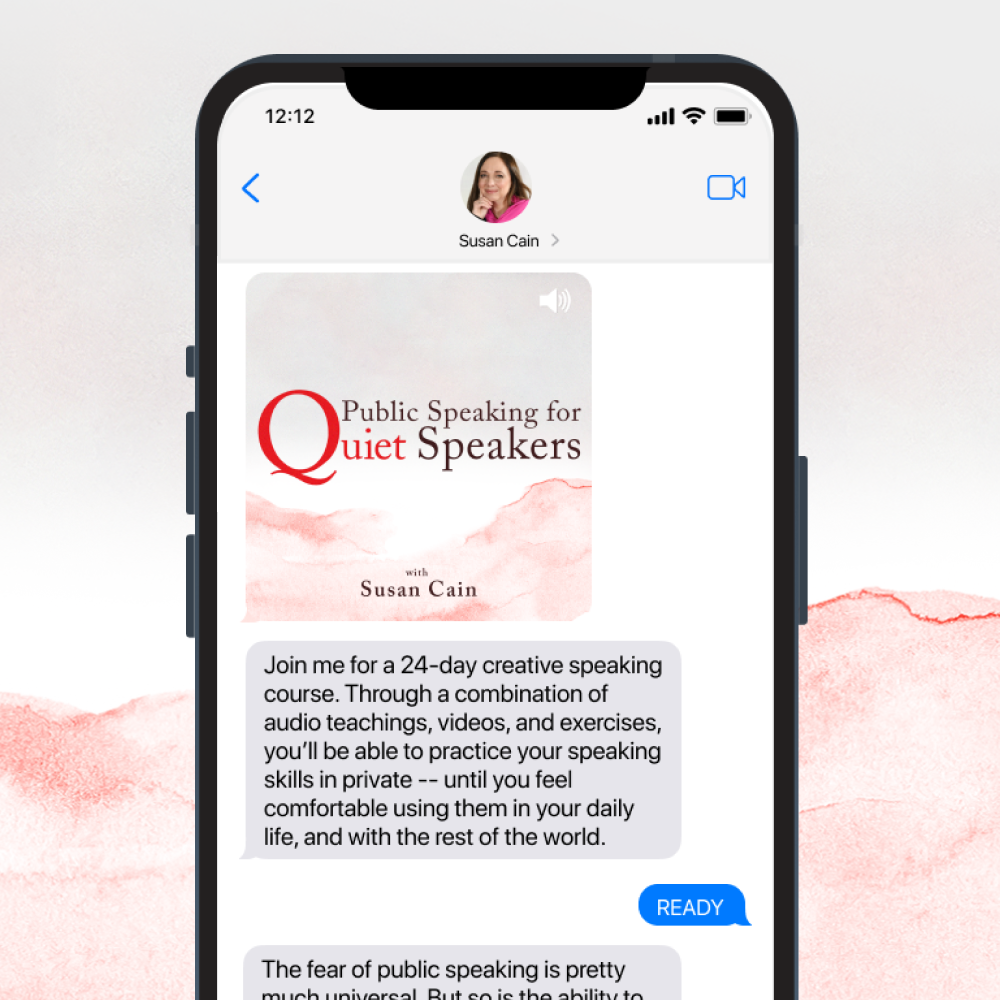 I've developed Public Speaking for Quiet Speakers to help you gain the skills and confidence you need to thrive in both your professional and personal life. We all have moments when we need to speak in front of others, no matter what kind of work or life we've chosen.
Throughout this course, I'll be asking you one crucial question: What are YOU passionate about? Because your passion is one of the keys to effective public speaking. Together, we'll teach you actionable skills that you can practice and refine, allowing you to share your creativity, empathy, insights, and passions with wider audiences than you ever thought possible.
With the help of audio prompts, you'll have the opportunity to practice privately, over and over, until you feel comfortable enough to share your newfound skills with the world. It's just you, me, and these messages — until you feel ready to take on any speaking challenge. I'll guide you through journaling exercises, reflections on your goals, and even recording yourself to assess your progress.
In our 24 days together, we'll explore strategies, tools, and practical steps you can take to communicate, to network, and to lead as a quiet person – without having to pretend to be someone else. Instead, you'll learn to tap the unique and powerful gifts you already have. Join me!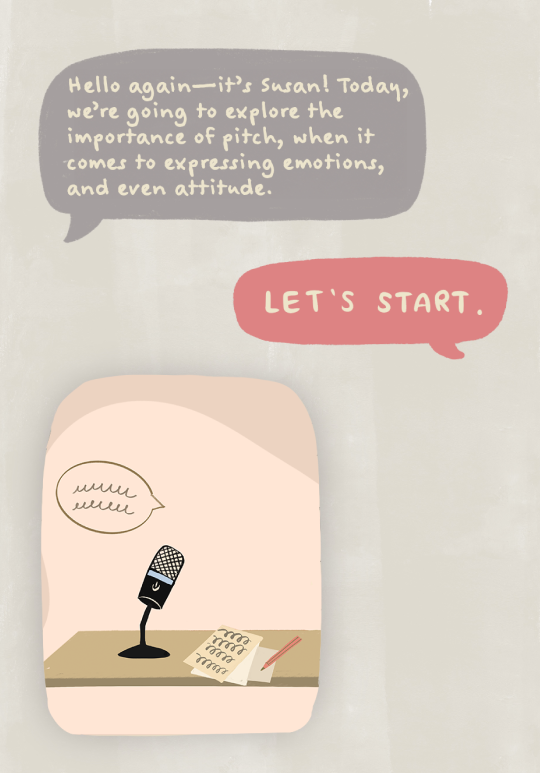 I used to be absolutely terrified of public speaking.
Yet, over the last ten years, I've given hundreds, possibly thousands, of talks, including a TED talk that's been watched 40 million times.
And this is how I know, in my bones, that this is a fear you can overcome, and a skill you can master and I'm passionate about helping you get to a place where you're comfortable speaking. Praise For Quiet at Work
"Quiet at Work gave me a newfound appreciation for the skills and strengths that introverts have, while equipping me with tools to face challenges like meetings and public speaking with more confidence. While I used to feel like my natural tendency to be quiet was a setback in my career, I now see that it is not. Susan's gentle encouragement is like a balm for the introvert's soul. She gets us! I'm so happy I took this course."
Colleen S., course participant
"Susan is not only knowledgeable but passionate about helping introverts thrive. The materials were presented in a very lively manner, detailed, and easy to understand. The timing was just right and fit into my business day effortlessly. This course taught me some new things and also reminded me that "I am what I choose to become."
(Carl Jung) – Matt Oh, course participant
About Susan Cain
Susan Cain started the Quiet Movement, which revolutionized how the world sees introverts—and how introverts see themselves. She is also the author of the #1 New York Times bestselling books, BITTERSWEET: How Sorrow and Longing Make Us Whole, and QUIET: The Power of Introverts in a World That Can't Stop Talking. Her writing has appeared in The New York Times, The Atlantic, The Wall Street Journal, and elsewhere, and her TED Talks on the power of introverts and the hidden power of sad songs and rainy days have been viewed more than 40 million times. She was named one of the world's top 50 Leadership and Management Experts by Inc., and one of LinkedIn's top ten influencers in the world.